Lesson learned in the past few weeks: Never discount anyone as your friend. Just remember that and you will see why as I proceed. Let me start off however, by telling you about the awesome relief society activity I put on Friday night. We invited the Elder's quorum because they wanted to take part in our awesome plans and they probably thought we were hot. Just kidding about the hot, but you never know I guess. The activity, hosted by me and my fabulous presidency, was of course about dating. I know it's a subject that is sometimes overdone amongst our age group. Nevertheless, it is a subject which we all have concerns about. I love the girls in my ward and I honestly want them, and myself, to feel better about this topic. We need to know how to give it our best effort and to feel like we are doing our part. So…I enlisted the help of a local institute teacher who teaches a dating and marriage class. He is well liked by many and related to one of our own, which made it pretty easy to secure his services.
Let's just start with a little info on the evening itself. I went to the church an hour early to set up. When I walked in, there was a bell ringing really loudly and it wouldn't stop (we meet in a seminary building). I was a little bit nervous, even though I knew there was no alarm there, that some cops would shortly show up and arrest me and I would never know how to improve my dating skills, and would be stuck with some weird guy from prison for the rest of my life! Okay, my imagination didn't quite take me that far, but I knew that this noise had to stop…for my own sanity as well as for the sake of the activity. I called gentleman #1 immediately for his help but he was still at work. So, I called the other member of our branch presidency…no answer. I called #1's house again and talked to his sister, describing me emergency situation and pleading with her to have him call me as soon as he arrived, whenever that might be!
I had no one else to call at that point because no other numbers are in my phone. I went in and tried to solve the problem on my own. I looked everywhere for what might be the cause of this horrible inconvenience. Nothing. I walked in circles, stressed, and was about to go outside again when my rescuer arrived on his way home from work , to save the day. He figured it out pretty quickly and soon silence again filled the building. Relief! I was a little embarrassed that I couldn't figure it out on my own but so grateful for his help! I soon had things set up and took off to get our food.
The food was a little bit late. I had to wait for them to finish, all the while I was stressing about being late. When I finally got in my car to leave, I checked my back mirror, saw nothing, and began to pull out. I looked in the mirror again, just as I was bumping into the car behind me who was also backing out. Yikes! I freaked out pretty much but was grateful to get out of my car and not find any damage. They didn't find any either, so we both went on our way.
By this time, I was a little shaken up and hardly wanted to go to the activity. I was not in the mood for some reason. Despite this, I went, we ate and mingled, and soon enjoyed the portion where we learned more about dating. It ended up being a lot of discussion which is great. The presenter gave us some hardcore facts about what we are looking for in each other. Men polled at the University of Utah (I think it was) claimed that the number one thing they look for in a woman is a good body. Good looks were later on down the list. I'm just throwing that out there because I had suspicions of this in the past, but it's true. At the same time, number one on my list (and this is what we are looking for in a first date by the way) was good looks. We all like that. And, in myself, it is my greatest cause of worry about who I am. I don't know why. I have worked so, so hard to improve my looks and body by getting in shape but as I sat there I wondered if I was good enough yet. I've wondered it since then.
I totally appreciate the honesty of this meeting and I think that we really needed to hear what was said. It was enlightening, entertaining, and good-natured. It has also caused the usual reflection which can be both good and bad. He talked about becoming an interesting person, being educated in many areas, and being outgoing, fun, and positive. These things are also attractive to men. And as I try to do, he encouraged us to make goals to improve in some of these areas. Good, that's exactly what I wanted him to say!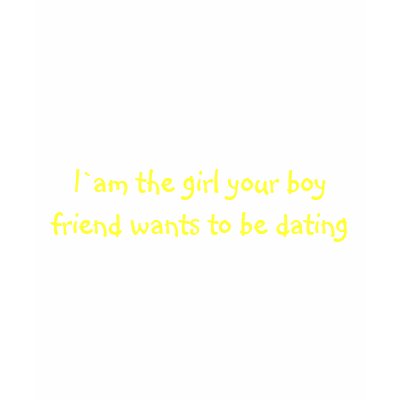 As for me, I dreamed about it all night and then woke up early the next morning and went to the gym. I was happy to be so awake and feeling so good. The weight has been coming off a little bit each day for the last several days so I feel good about that. As I was well into my cardio portion of the workout, I saw the other man from my branch presidency. Here's the thing…I've judged him a little bit harshly lately but he has really tried to make up for it since, being extra nice to me and trying to be a gentleman. So, he got on the machine for about 20 minutes and then came over to talk to me. We talked a lot about last night. I told him kind of how I was feeling and he said very sincerely that I looked good and was doing a great job; that I workout hard and it shows. He said he didn't want to say that the wrong way but he really didn't. It made me feel sooo much better. So, you can't discount anyone as your friend or as an answer to a prayer. This deepens my conviction to judge others less harshly.
Along the same lines, a few weeks ago I had a girl make me feel better about a situation that I was upset about. I had probably judged her a bit harshly in the past as well. That day I was so grateful for her though. You never know who is going to be there for you when you need it. This also brings me to a very important part of Friday night's lecture. He told us that as a human race, we are always crying inside, "love me, love me, love me." He suggests however, that we reform our thoughts and desires to, "let me love you." As we care more for those around us, we become more attractive and I think that people naturally do give you the love you need. He pointed out that guys/girls don't want someone who is always seeking self-pity. I think I have been so guilty of that at times but I resolve to love instead of starving so much for it myself. I resolve to judge less harshly, and to be a friend to all. This will make me happier despite my circumstances! Are you with me?